I have recently joined in with the Stained QAL with Sarah at
Narcoleptic in a cupboard
. This is a crib quilt, which is just perfect as there are a lot of babies arriving in our family. As we don't know if they are going to be pink or blue, I was looking for something gender neuter. I'm not sure if I succeeded.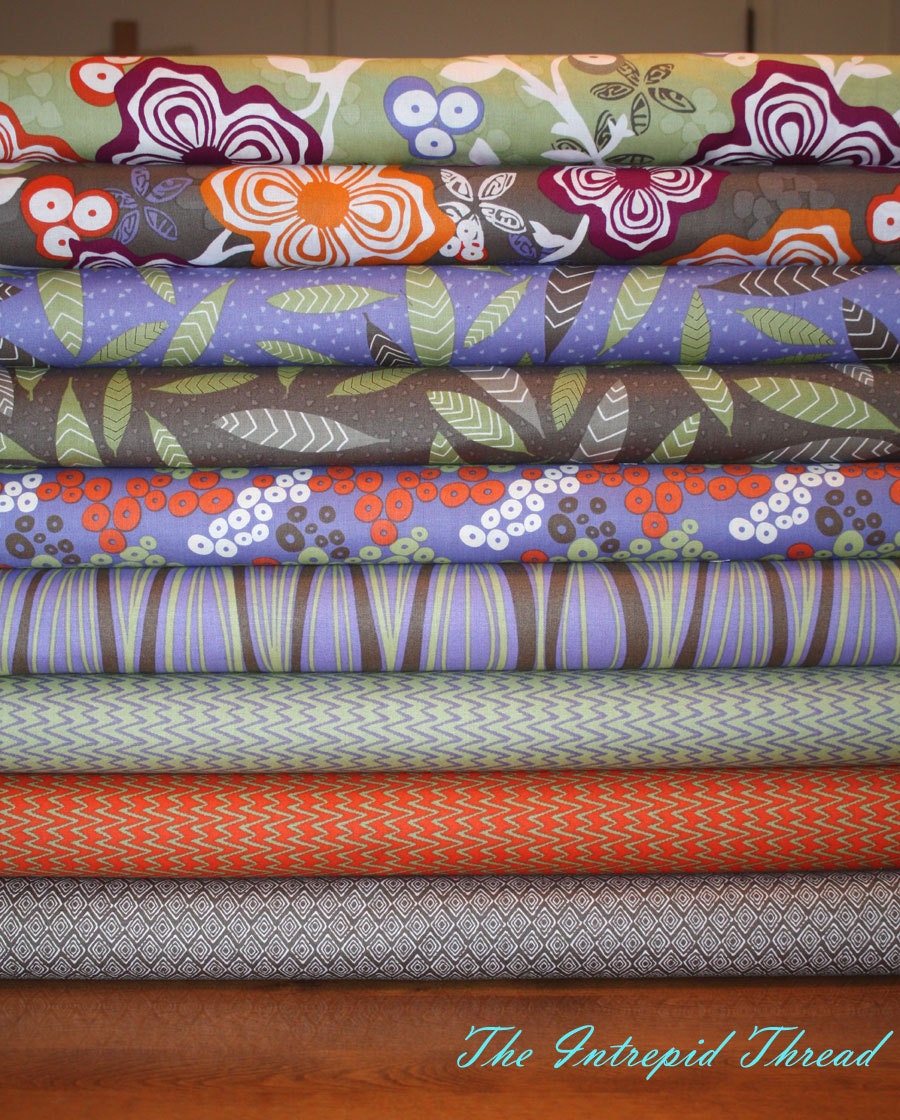 You know how it goes, before I know what has happened, I'd pressed the final button. Only then did I wonder if it was the right one for the job. Never mind, if not it'll make a nice wall hanging!
Just now got to decide which solid to go for
Orange Slate Charcoal
I would love to be brave and try the orange, but I think it would be a bit too much, so will probably go for the charcoal. What do you think?
Also, whilst I'm here, does anyone know what this is?
I found it when I was looking through the Fat Quarter Shop, making my blogger fat quarter choice. In the end, it didn't get included, I was fiffing and faffing so much, but I really love the colours as a base for a quilt for our bed. Can anyone tell me what it is?
I've had a good day sewing today - got the back finished for my Melly and Me quilt, and then managed to baste it too. Hopefully I can get it quilted on Wednesday. It's looking really good, although it's still a bit wavy - although much better than it was!
Take care